FAQ
I can try to give you advice if you need it, if you need someone to talk to, i'm always here.

If i don't answer you, please don't think i'm ignoring you or anything, it's just i get a lot of messages and it's hard to notice some of them, and i'm really busy lately so i don't have a lot of time to actually go through my whole inbox and answer them all.
If you're from my school, chances are, I hate you. Nothing personal. <3
Where are you from?
Narnia. 
Can you check out my blog? 
Yea. Don't expect me to follow back though, And also, don't ask me this if you just followed me. (Unless you're a hipster blog. gtfo lol.)
Can you promote me? 
No.
Who made your theme?
i did.
Why is there a cat gif under your faq?
 I like that gif so I decided I would put it under my faq.
*Hate*
lol like i said earlier, i get soo many messages everyday that i probably won't even notice this, and even if i did notice, idgaf, trust me, so don't waste your time. <3
*Compliments* 
ily
How old are you?
15
What's the song on your blog called?
here's my playlist.
How many followers do you have?
irrelevant.
Who made your icon?
hogw-rts did.
Where did you get your music payer?
Follow back?
No.
If you ask me html questions on anon i won't answer.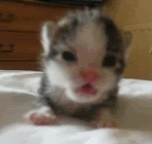 I track the tag birthc0ntrol (without the dash). You can use that to get my attention.
Now, you can ask.